Hi there!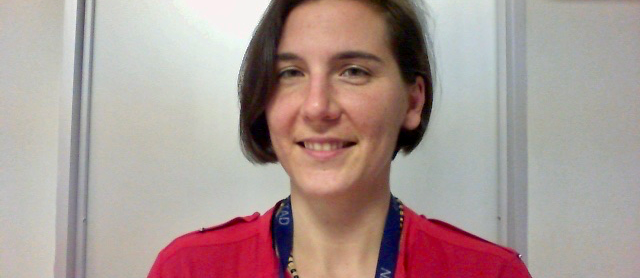 | | Overview |
| --- | --- |
| Ph.D. in Economics | University of Cape Town, ZA |
| Research, CV | tina.koziol [ at ]alumni.uct.ac.za |
I'm an Econ PhD graduate from University of Cape Town with an interest in Computational Economics. I'm passionate about integrating data science methods into academic science and teaching. I'm particularly fond of python due to its versatility and easy, beautiful syntax. Maybe I can convince you to learn python here. 🤗
NEW
Koziol, 2020 (SARB Working paper): Stress-testing interconnected portfolios in the South African Banking Sector

Davids, du Rand, Georg, Koziol & Schasfoort, 2020 (Working paper): SABCoM: A Spatial Agent-Based COVID-19 Model Source code: https://github.com/blackrhinoabm/sabcom

Koziol, Riedler, 2019 (Working paper): Euro Area, Quantitative Easing in a Portfolio Balance Model with Heterogeneous Agents and Assets
Teaching
UCT, 2020, School of Economics, Lecturer Econometrics (Master and PhD level ECO5046F)

UCT, 2019, School of Economics, Lecturer Python for Economics, short course for PhD students

UCT, 2019, School of Economics, Lecturer Quantitative methods in Economics, BSc degree

UCT, 2018 & 2017, African Institute for Financial Market and Risk Management, TA Econometrics, MCom degree
Seminars & Talks
Research Seminar at the South African Reserve Bank, 9 November 2020

Economics PhD Conference at Stellenbosch University, 11 - 12 July 2019

Closing Conference of the Project Quantitative Easing and Financial (In)Stability funded, Frankfurt am Main, Germany, 1 April 2019

Financial Stability Workshop of South African Reserve Bank, Pretoria, South Africa, 30th October 2017

INET/Oxford - UCT Workshop on Agent-Based Modelling for Systemic Stress Testing, Oxford, United Kingdom 8-10 March 2017
Tools
We are developing BlackRhino, an open source agent-based model of the financial system in python. I use BlackRhino to implement a model of asset fire-sale propagation across the South African banking sector.